sotsai is an EASY English website for Thai students and teachers.
At sotsai...
1) Write Katie an email in English (PenPal)
2) Learn EASY English with A. Mandy (English Easy)
3) Read about super stars (SuperStar)
4) Play GAMES (links)
5) Find out why you were born (links)
6) Get FREE things!!!! (free)
7) Get answers (Advice)
Hi! WECOME to Sotsai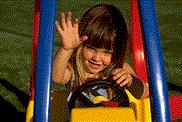 At sotsai, we use easy English. Look at all the fun pages!!!